I actually went shopping today and bought stuff. I got this cuuute ninja shirt <333 :D
buuut this like totally scared me for a moment then when I got home it scared me even more
I saw this shirt that had a girl that looked like BoA. . .I didn't buy it buut i think i have to go back to the store and buy it cuz
I can totally bet on it that it IS BoA
that the designer just photoshoped boa onto thier shirt.
all they added was the sunglasses. . .
like really it's her.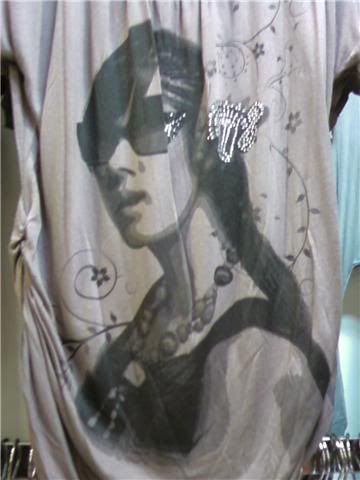 hair, hand over head, jewels on hand, necklace, shirt, shading it's all freaking BOAAAAAAAA

okay after thinking it over i'm just going to buy the shirt to see if anybody notices that it's boa too. rofl.